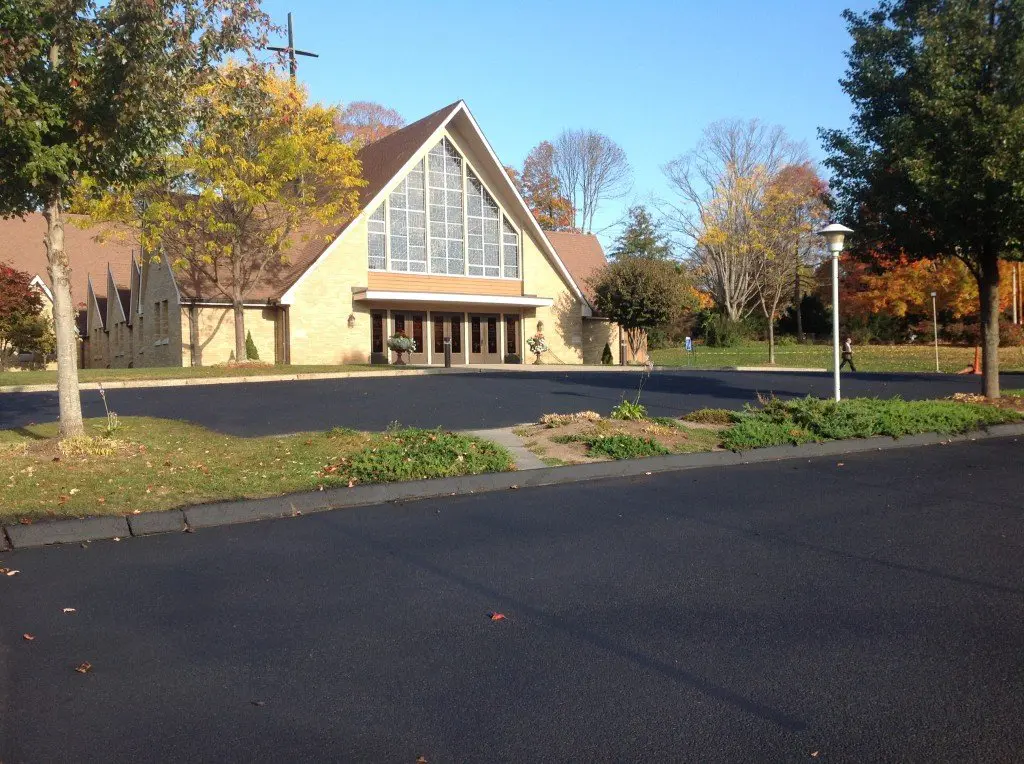 Serving All of
New Haven & Fairfield Counties
Driveway Sealing Call Frank offers a full range of pavement services for the repair and maintenance of all asphalt and concrete pavements, both commercial and residential. Whether you need a one-time repair or want to set up a regular asphalt maintenance plan for your property, Driveway Sealing Call Frank is the superior choice for the Connecticut counties of Fairfield and New Haven. Take a look at the services we offer, and give us a call to get started on your project.
The feelings evoked by a heavy snowfall depend on the individual and his or her situation. For example, the sight might be more welcome from the comfort of a vacation cabin than from behind the wheel of a vehicle that is slipping and sliding through snowdrifts, ice and slush to navigate the grocery store's parking lot. Whether you are a homeowner or operate a business, accumulations of snow and the ice that lies beneath can be hazardous to people and property and leave you open to potential lawsuits. However, when snow needs to be cleared, it is best to hire a snow removal professional for the job.
Protect your asphalt driveway from deterioration with a quality asphalt sealant. Regular asphalt repair service and maintenance and seal coating are the keys to keeping an attractive-looking and structurally sound driveway. It's also the best and most cost-efficient way to avoid unnecessary (and expensive) repairs due to pavement failures.
Driveway Sealing Call Frank is Stratford's trusted driveway seal coating expert for residential maintenance and repair. We offer driveway seal coating in the Connecticut counties of Fairfield and New Haven, including the towns of Fairfield, Westport, Weston, Milford, Orange, and Woodbridge. Our results are second-to-none.
When you hire us to sealcoat your driveway we may need to perform other repairs first so that your asphalt gets the best possible seal. These services could include cleaning or pressure washing the asphalt, crack sealing, pothole/asphalt repair, and the use of oil spot primers. Combined, these services will provide your asphalt surface with the best possible protection and give it many extended years of life.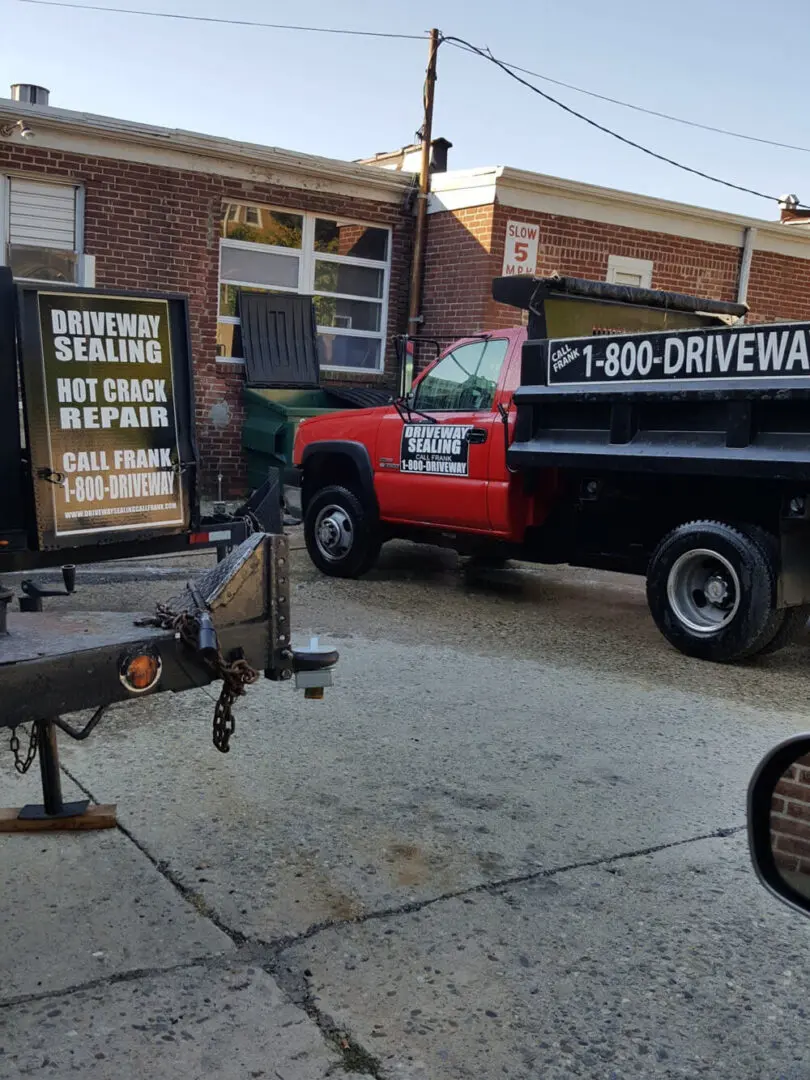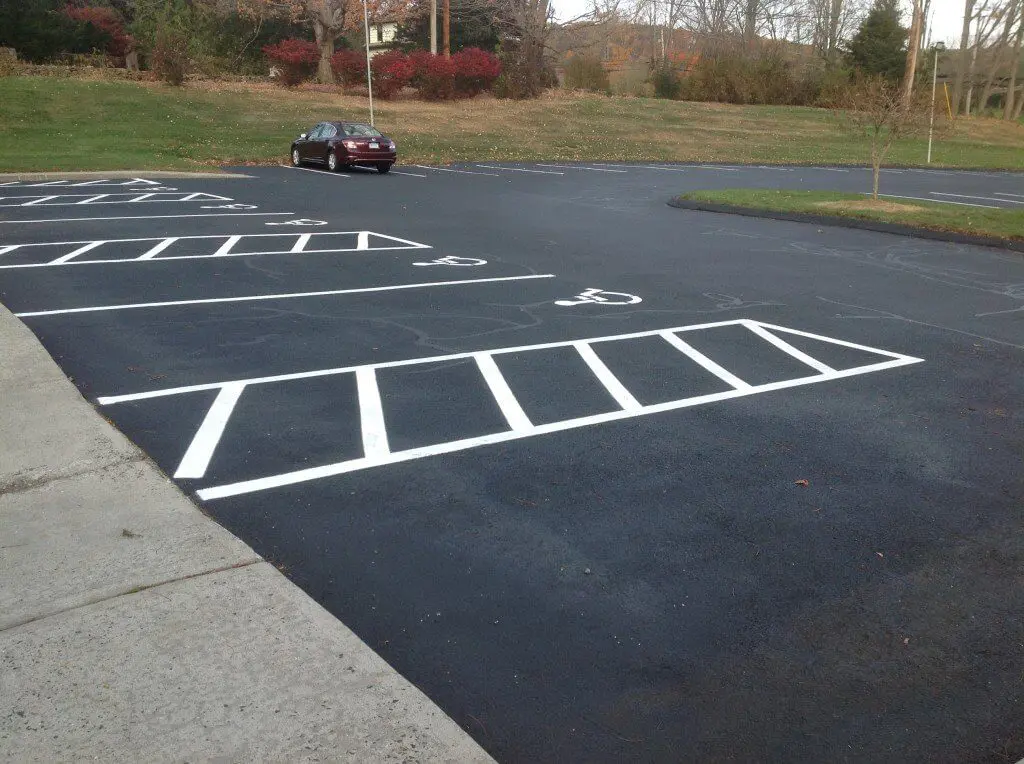 Commercial Asphalt Seal Coating
We're known best for our driveway sealing, but did you know Frank maintains and repairs asphalt parking lots for businesses all over the Stratford area and beyond? We have been the commercial asphalt seal coating experts in the Stratford area since 1998, serving Fairfield and New Haven counties.
Asphalt repair is a critical procedure in any pavement maintenance program. As asphalt ages, it begins to wear and break down due to its repeated exposure to the elements of mother nature — such as sunlight, water — and human interaction — such as chemicals from vehicles. The liquid asphalt that binds the aggregate materials in asphalt pavement begins to lose its natural resistance to water. Once the water begins to penetrate the asphalt surface, pavement can quickly fall prey to a number of different types of deterioration, including cracks, potholes, and alligatoring.
The Driveway Sealing Call Frank asphalt repair team can quickly isolate these pavement problems and make the repairs necessary to stabilize and extend its life cycle. If your parking lot requires patching due to damage or ongoing deterioration, Frank has the equipment and experience to perform skin patches, full-depth repairs, or complete reconstruction of large areas.
Driveway Sealing Call Frank has the expertise to protect your parking lot or driveway against the effects of asphalt cracking and prevent the extensive damage caused by unattended cracks in the pavement. Crack sealing is the most critical part of preserving the life of your asphalt parking lot or driveway – and also the most cost-effective. Stay ahead of cracks, and you can help extend the life of your pavement for many years. Driveway Sealing Call Frank is the Asphalt Crack Repair expert in Stratford and the surrounding areas.
Few things make your business or home look better than a new asphalt parking lot or driveway. The rich black surface and smooth texture leave an outstanding impression on patrons and friends. Driveway Sealing Call Frank is the asphalt paving specialist for the Stratford area and beyond.
After many years of neglect, asphalt pavement deteriorates and forms potholes. These potholes are typically the result of exposure to natural elements, such as excessive water and natural deterioration of the surface due to freezing and thawing, and other extreme conditions. Additionally, consistent heavy traffic contributes to the decay.
With proper pavement maintenance, the property owner can avoid them altogether. For business owners, potholes can be a major liability when accidents happen on the property. For this and other reasons, it is necessary that such pavement defects be taken care of as soon as they show up.
Our professional team of technicians can help you determine the best time to consider pothole repair.
In some cases, the problem may not be able to be rectified in colder weather. One of our staff members will help determine if repair is possible and when is the best time to seek this service. We also offer temporary repairs to keep your lot safe until permanent repairs can be performed.
When extensive repair is required it is important to find and address the cause of the problem. There are some cases when the entire pavement, including the base layers, will have to be removed and reinstalled. In most cases, it is preferred to do this type of asphalt patching between spring and fall months due to the requirements of the hot mix asphalt.
Eliminate Dangerous Potholes
We can help you keep your property safe and beautiful. Driveway Sealing Call Frank can perform full depth or surface asphalt patches to eliminate all your pothole problems. No matter what size, we have the tools and the manpower to get the job done.
It is important to have a pothole repaired by a professional company when it first appears. When left unattended, a substantial pothole can cause significant damage to vehicles that are traveling in the area. Calling for repairs when you first notice a pothole will help you prevent it from worsening, making the repairs more affordable.
Asphalt Curbing is an attractive and effective method of lining an asphalt parking lot. Curbing your existing or new lot with our state-of-the-art curbing equipment will both beautify and help eliminate water run-off that can harm and shorten the life of your pavement. Driveway Sealing Call Frank has been the Stratford area asphalt curbing specialist for over 20 years.
Concrete Installation,
Repair & Maintenance
Driveway Sealing Call Frank specializes in new concrete installation, concrete repair, and concrete maintenance in the Stratford, CT area and beyond.
We offer concrete installation, repair & maintenance in the counties of Fairfield & New Haven, including the towns of Westport, Fairfield, Westin, Milford, Orange, and Woodbridge.
Over time pavement surfaces begin to develop a film of dirt and grime. Not only does this diminish the beauty of your pavement, but is also a safety issue if the pavement becomes slippery. Power washing is an effective and cost-efficient method of restoring the original beauty of your property.
Power Washing is a simple process that uses detergent and water sprayed at high pressure to break-away layers of dirt that have accumulated over years of neglect.
The detergents used are a combination of cleaners that helps to break down dirt molecules, much like dish soap on tough stains. It is tough enough to break through grease, gum, and stains without causing any damage to pavement and pavement markings. Pressure washers can also simply use water if the surface is more delicate.
The high pressure of commercial power washing equipment is the feature that makes all the difference to the appearance and condition of pavements. When used correctly, the pressure of the water can remove thick tar and even paint without harming the surface of the pavement. It is recommended to use a professional power washing service like Driveway Sealing Call Frank rather than attempt this process on your own. Furthermore, our power washing process is quick, unlike some other cleaning methods.
Power washing in the Stratford area with Driveway Sealing Call Frank can keep your concrete or asphalt pavement at its best. We will arrange the most convenient time for your business to minimize the impact our service will have on your daily operations.
Nothing makes your business stand out more than a newly striped parking lot. In fact, your parking lot or driveway is one of the first things that potential customers and visitors see. Professional grade line striping gives your customers the impression that you care about details.
When you have a professionally marked parking lot, safety and convenience will be promoted by letting your customers know where they should walk, stop and park. The pavement markings will provide your location with the following benefits and advantages:
Safer environment: With professional pavement marking, you can provide a safer area for both drivers and pedestrians who are visiting or traveling on your property.
An increase in flow and efficiency: For busy parking lots, proper lines and markings can reduce the chance of an accident occurring.
Create an overall improvement in the aesthetic appeal of our parking lot with new, well-marked parking lines.
Parking Lot Striping Services
for All Size Lots
It makes no difference the size of your parking lot, our professional technicians will ensure that the striping job is done with superior accuracy the first time. We achieve this by only using experienced personnel and an effective, proven layout process. Each line that is made will be marked clearly with high-quality paint to resist chipping, discoloration, or fading.